FACED WITH ONE'S OWN MORTALITY
Conscious Care through Coaching and Nature-centred care can change your relationship with death
Why is it that we live our lives as if death is something that doesn't happen to us – until we are told that it does? The more we can look at death consciously, the more we can learn about life and the things that are truly and deeply important to us.
Death has been marginalised and we have become scared of it, we distance ourselves from it, yet it is something we will all experience ourselves one day. It is often only when given a diagnosis that comes with an indicated life span that we finally acknowledge that it happens to us.
If you are struggling with the reality of a diagnosis or starting to think about preparing yourself and your world for your passing, there can be great comfort in having a guiding hand through the practicalities of care directives, power of attorney, wills, and on into the emotional, spiritual and intellectual aspects of end-of-life care.
What is it that will bring you comfort?
My experience of caring for friends and family over the years made me look deeply at our hopes and fears around death and dying. I feel I have something to offer people in this space. I am not afraid of it. I can see its place within the circle of life, and I have actually found that being upfront about death has made life even sweeter.
I can help you find a space to contemplate the things that really matter to you.
My experiences with friends and family led me to wanting to deepen my knowledge and understanding of working in this space. I've trained in conscious dying principles as a coach and an end-of-life doula. Conscious dying is a care framework rooted in the very human desire to care for one another and strives to deepen our awareness of the ways we can tend to a patient's dying and death. In doing so it returns death to its sacred place in the cycle of life. I particularly like to take a very nature-centred approach to this work and the tools and methods I share with my client. An end-of-life doula is a non-medical professional trained to care for a terminally ill person's physical, emotional, and spiritual needs during in the latter stages of life and through the death process.
"Each day I settle more comfortably into the idea of death being my teacher. In knowing that it will, in time, at some time of its own making, happen to me, I can look it in the face and ask it what it can teach me, and receive the lessons here and now".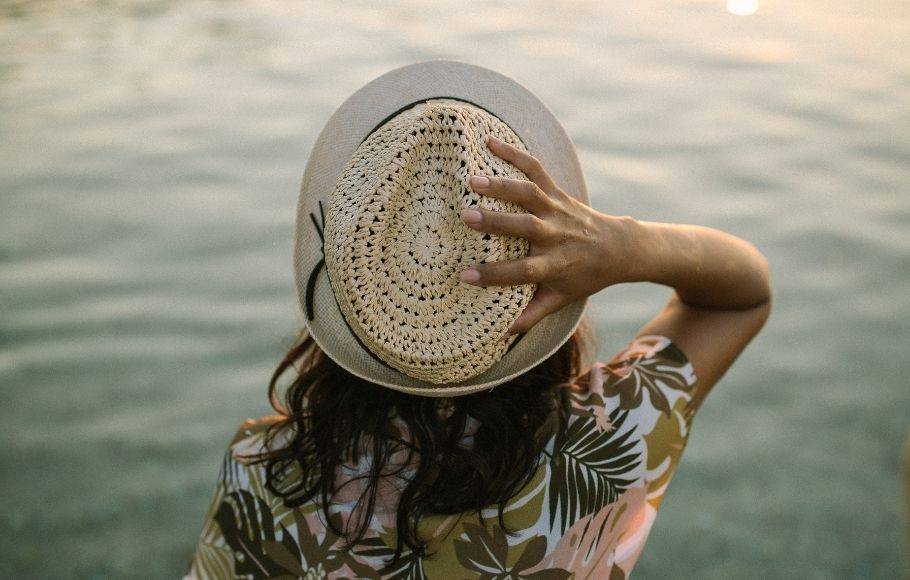 Ways we can work together
A Space for You to be Truly Seen
This is a very special form of coaching. This is about Conscious Care. I can create the space for you to be able to dig deep into the things that matter, face some of your fears, explore the things that give you joy. We would meet on Zoom or in-person over a series of sessions. We can use these to help you explore the things so often left unsaid. We can work on getting the practicalities in place. We can look at ways in which you can work with the healing power of nature to help you through. We can develop your Book of Wishes, recording the ways you wish to be cared for.
None of us come into life with a manual, but imagine if we could go out of life with one. Imagine if you captured on paper, the things that make your soul sing; the things that you hold dear; the way you'd like to be cared for; the moments that you believe would bring comfort either together, or alone. Imagine starting now on capturing the deepest parts of you to leave as a legacy gift for those you leave behind. A chance for you to be truly seen. A chance for those who love you the most, to see you, to truly see you. Imagine creating a guidebook to help them help you, as the end draws near. I can help you do just that.
Energy, nature-centred and shamanic work
Until recent times, our health and our wellbeing, our living and our dying was all seen as part of, and influenced by our relationship with nature and the idea of cosmos. Everything was connected. Care was given to body, soul and spirit. We draw on these connections and influences, finding the things that resonate for you. We can release blocks, find connections to nature, discover ways to feel supported and connected and find a sense of peace.
Book a free 30-minute complimentary call
to discuss how we can work together to meet your needs
"You bring such magic and calm to everyone and everything you engage with. I can't think of anyone that I would rather help and guide me or anyone else through difficult transitions and times in life. You are a blessing to us all."
"Thank you for helping my friend in her last days. I am sure this helped her pass so peacefully"
"The way you have cared for family and friends at the end of life by gently linking them to nature, has been profound. As a nurse I have seen just how special it is for everyone in the room and I love your anointing oils and essences."
How Dying Wishes give us a Guide to Life
Imagine if actively coming face to philosophical-face with the concept of your own death brought you more in sync with the things that can make your life, your life right now, more magnificent?
Book a free 30-minute complimentary call to discuss how we can work together to meet your needs
The Core Principles/Practices of Conscious Care:
 Practice of loving-kindness and equanimity



 Authentic presence: enabling deep belief of other (patient, colleague, family, etc.)
 Cultivation of one's own spiritual practice toward wholeness of mind/body/spirit—beyond ego
 "Being" the caring-healing environment
 Allowing miracles (openness to the unexpected and inexplicable life events)

Develop Your Skill in this Nature-Centred Approach to Care
THE NATURAL CARER/DOULA
TRAINING