Nature Compassion & Soul

in End-of-Life Care
Online Training + In-person Workshops available
Places are limited. Book early to avoid disappointment.
Discover the Beauty of Working with Plant Essences
Do you want to deepen your connection to Nature? Would you like to learn how to work with plant energetics for self-care and wellbeing?

The Alchemy of Plant Essences is a two-day workshop taking place in the Centre for Nature Connection and Archeus studio and gardens, located in Havelock North, Hawke's Bay. Creator of Archeus plant essences and flower remedies, Georgina Langdale will immerse you in the world of plant energetics and how we can work with them for our own self-care and wellbeing.
Plant essences, also known as flower remedies help us deepen our relationship with nature and they step up to support our emotional life. They help us create a quantum, energetic connection with plant allies and are a beautiful form of nature-based care.
You will receive course materials, your own elixir blend of plant essences, a certificate of attendance and a discount on any essences purchased or coaching/consultations booked during the workshop.

Over two days you will explore:
Ancient concepts and history of our connection with Nature and Cosmos
Plants and their alliances with planets, body and chakras
The Doctrine of Signatures
We will learn about plant essences to support balance, release, strength, grief, calm, joy, communication and confidence
You meet some of the plants (depending on season) growing in the gardens.
You will work with case studies, breath, connection.
Learn how to make your own plant essences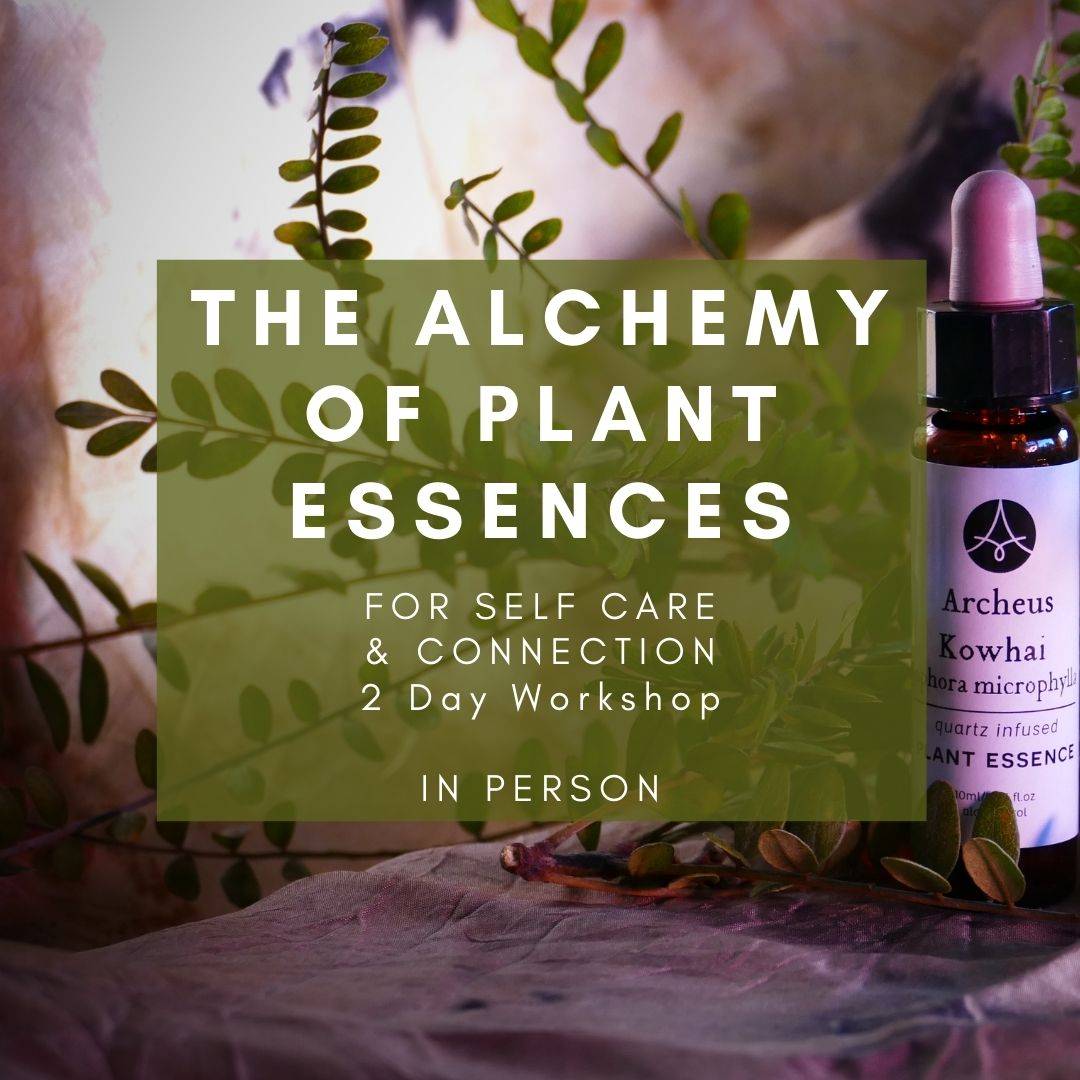 "So blessed to be exposed to such a wealth of knowledge. Georgina you are just such a blessing, Thank you x" - Trina
I get real kick out of sharing information and knowledge via online and in-person workshops. It's so lovely to see people enjoying learning new things and playing with new ideas and new skills.
I look forward to connecting with you online or in person!
Georgina Langdale
Founder of Archeus
& The Centre for Nature Connection